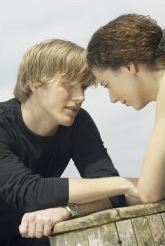 Guest post by Alexandra Katehakis, MFT, CST, CSAT
Do you grieve your losses or do you immediately replace them? We've all had the experience of losing a cat or dog that meant the world to us, and before we've had time to grieve, some well-meaning friend suggests that it's time for a new puppy or kitten.
If you don't have time for emotional closure regarding how that animal's companionship enriched your life, then the idea of a new pet can feel wrong, insensitive, and disrespectful to your process. Likewise, without proper closure to a relationship, whether three months or thirty years, we're likely ignoring our feelings of grief and loss.
Ending a relationship has many lessons to teach us about how we love, both good and bad. Recognizing where we compromise or withhold, the ways we're giving or controlling, how we can be driven by fantasy over reality, or the ways in which we're selfless or selfish all provide us with data for who we are.
Don't sell yourself short by moving on with someone new if you haven't taken the time to do a proper emotional autopsy on your last relationship. After all, you were (or thought you were) in love with that person at one time. Once you feel complete with yourself about your prior relationship and feel like you've had proper closure with your partner, meaning you're not holding on to any anger or resentment, then, and only then, is it time to move on with the new.
Photo credit: sixwise.com
Share this Blog