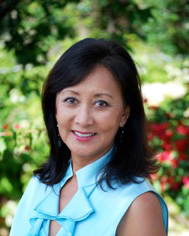 Carolyn Gerard, LMFT has been a Licensed Marriage & Family Therapist since 1985. She specializes in helping Couples in Crisis move beyond anger and hopelessness after discovery of infidelity or betrayal, or when communication has broken down. 
She utilizes a mind/brain/body approach in Treating Trauma, abuse, neglect, and PTSD with individuals and couples.
As a mother of five children (with the last two being twins) in her 30+ years of marriage, she brings wisdom, compassion and understanding to the myriad challenges that couples and families encounter.
Her office is conveniently located in downtown San Diego by Little Italy. Free parking is accessed behind her building. Contact her today to begin restoring the loving bond you desire.
Professional Qualifications
Marriage, Family & Child Counseling License, MFC #20719, 1985
Education
M.A. Azusa Pacific University, 1981
B.A. San Diego State University, 1978
Advanced Clinical Training
EMDR (Eye Movement Desensitization & Reprocessing) Trauma Training Level I 2012, Level II 2013
Emotionally Focused Therapy – Advanced Core Skills, 2009
Emotionally Focused Therapy Externship, Dr. Sue Johnson, 2008
Marital Training, Research Based Approach, Dr. John Gottman, 2005
Prepare/Enrich Program Facilitator, 2003
Professional Associations
A Home Within, Therapy for Foster Care adults
Past President SDNC CAMFT (San Diego North County Chapter of CA Association of Marriage & Family Therapists) 2005, 2006
The Coming Home Project- 4-Day Retreat facilitator, serving Iraq & Afghanistan veterans and their families
The Soldier's Project – Counseling for veterans and their families
American Cancer Society – Relay for Life, I Can Cope Facilitator
Kids Turn San Diego – Parent Educator helping children and their families survive the transitions of divorce
To contact Carolyn, call 858.735-1338 or contact her via email.