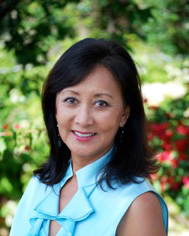 Restoring Love in Committed Relationships  
Have you lost the "in-love" feelings?
Has betrayal or infidelity threatened the trust you once had?
Are you trying to save your marriage but nothing seems to work?
You are not alone.
All couples experience conflict. Few, however, have learned to effectively work through conflict while honoring one another's differences. I help couples make sense of the walking-on-eggshell feelings they experience when fights are unresolved and help them to restore a safe and loving bond.
You don't need to suffer through this alone.
I am a licensed Marriage & Family Therapist and I'm dedicated to helping couples express their needs and longings in a way that enables their partner to put their defensive guard down. Together we can create a secure and loving bond to reignite intimacy and passion in your relationship.
Licensed since 1985, I've been married 30+ years and raised five children, including twins. Now an empty nester myself, I understand all phases that couples go through in a long term relationship. 
I specialize in:
Couples in Crisis
Marriage Counseling
Premarital Counseling
PTSD, Abuse, Neglect, Trauma Treatment
Individual Counseling
If you are experiencing difficulties in your relationship or personally, I can help. I work with couples and individuals at my office in downtown San Diego. To make an appointment or speak with me, please call my confidential voice mail at 858.756.8171 or email me.